About the Author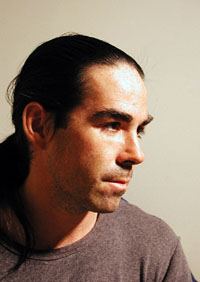 Cutter Hays is an artist, writer, and avowed mouse-lover. He has studied fine art extensively and spent many years "living with brush in hand." He has always been a dreamer and storyteller.
Mr. Hays has written three books in the Mouse Knight series with more to come. You will find wonderful art created by Cutter throughout these books, adding another level of enjoyment to his fantastic series. Please support the RMCA! They provide great free information about mouse and rat care. When Cutter needed help caring for sick mice when he suddenly and to his surprise became the proud owner of many, he stumbled upon the RMCA. They are the ones who inspired these books. Without them, there would be no Mouse Knights!
Learn more about Cutter and see more of his work at cutterhays.com.