The Books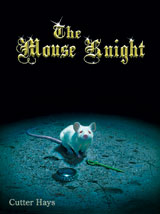 The Mouse Knight
Book 1 in the Mouse Knight Series
Purchase Options:
Ever wonder what its like to be eaten? No? Well, what if your only purpose was to feed larger creatures? What if you had the impression that no one cared about you and everyone treated you as if you where nothing? Would you accept this horrible fate or would you have the courage to change your identity? Fate gives one mouse an opportunity for a different life: it gives him the ability to read. It is the stories of King Arthur and the knights of old that give him courage and purpose as he faces his fears. Tossed in with a king snake to be dinner, he will instead earn the respect of this "dragon" and be knighted by him. With his new identity as a knight, the first of the Mouse Knights, he embarks upon a long journey to transform the fate of others of his kind. What difference can a small mouse make? How will he travel and survive? Read it all in The Mouse Knight.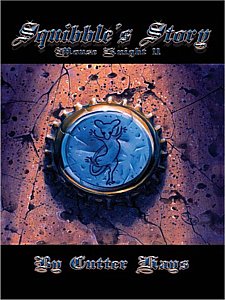 Squibble's Story
Book 2 in the Mouse Knight Series
Purchase Options:
Squibble's Story is the second book of The Mouse Knight series. Squibble is the young squire of the first Mouse Knight. Squibble wants more than anything to become a great hero like his Master. However, he will soon learn that becoming a great hero involves great sacrifice and may not be as glorious as he led himself to believe. Fate will give rodentkind a chance at equality with man and Squibble the chance to be their champion. But in the way stands a great supernatural evil, one that would bring insane dispair to all involved. Squibble will have to fight a great and ruthless enemy all while finding his own worth, purpose and power. Who will ally with him and who will survive? The outcome will alter the fate of mouse and man everywhere.